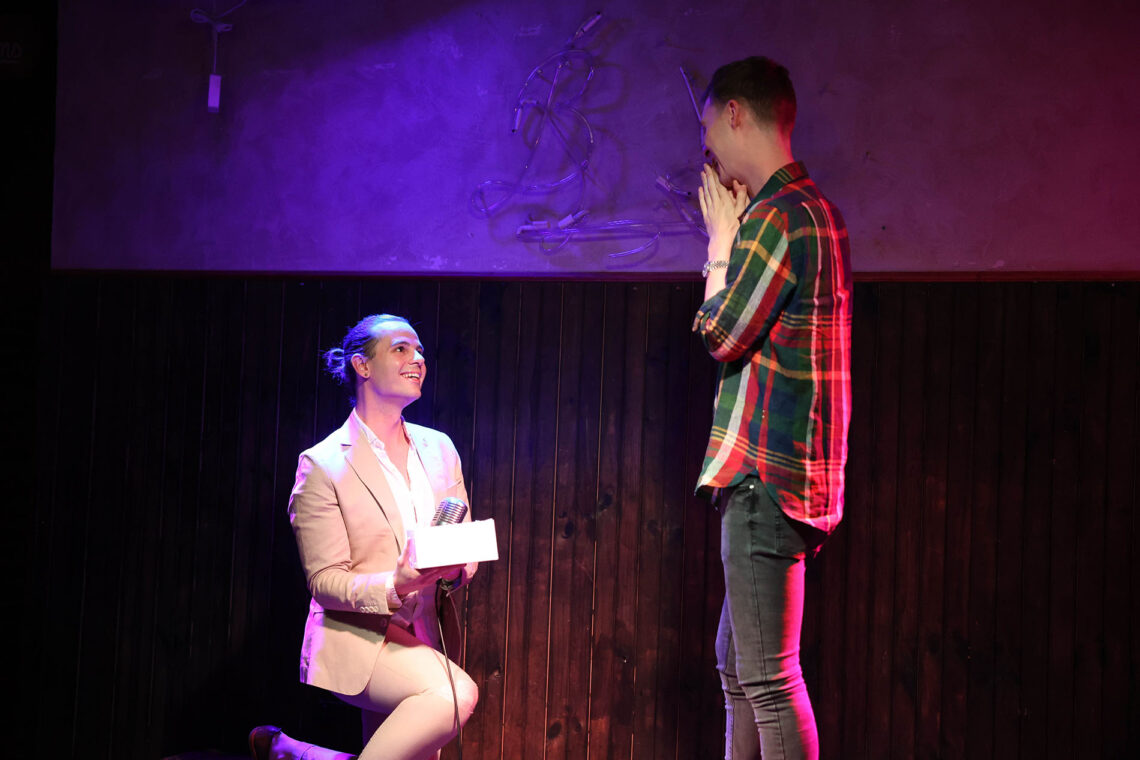 The cutest proposal ever!
There are moments I share with friends that burn an everlasting print in my memories. The other night at Alt. was one of those.
One of my favourite events that I shoot at regularly is Alt. It's organised by two good friends of mine, Royce MacDonald (Holly Spirit) and Freddie Wintrip. Every couple of months, Alt. showcases some of the most extraordinary talent Brisbane has to offer, including burlesque, sideshow, drag and anything in between. Seriously, if you haven't checked out an Alt. you're missing out!
The September instalment was extra special as we celebrated Freddie's Birthday. Much to the surprise of everyone in attendance, what initially seemed like a celebratory birthday announcement evolved into something much more when Royce got down on one knee and proposed to Freddie. There wasn't a single dry eye in the building.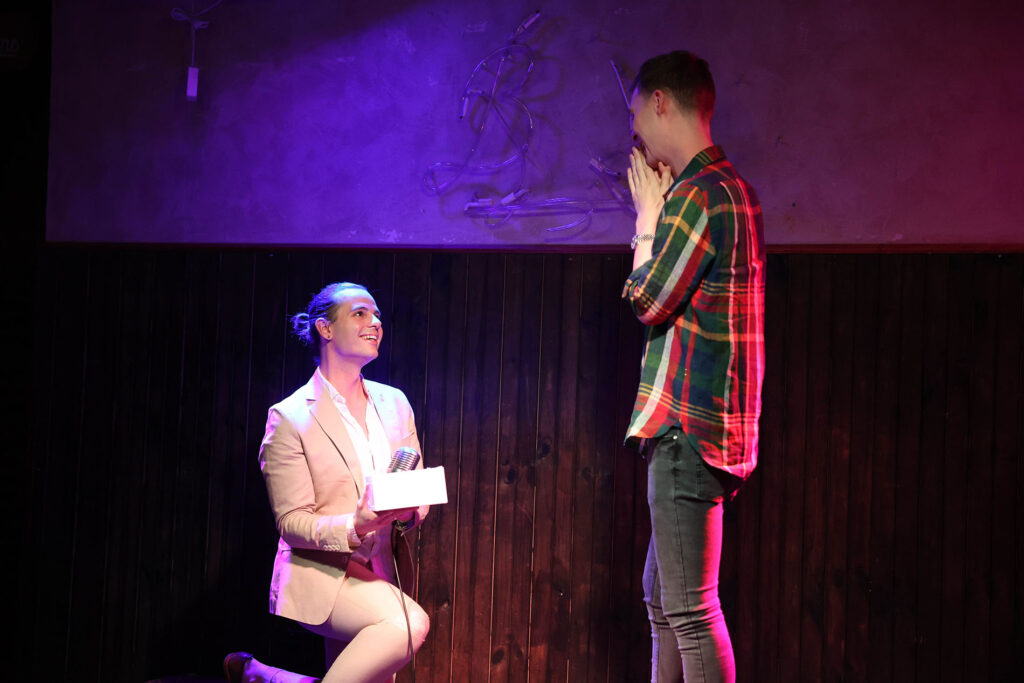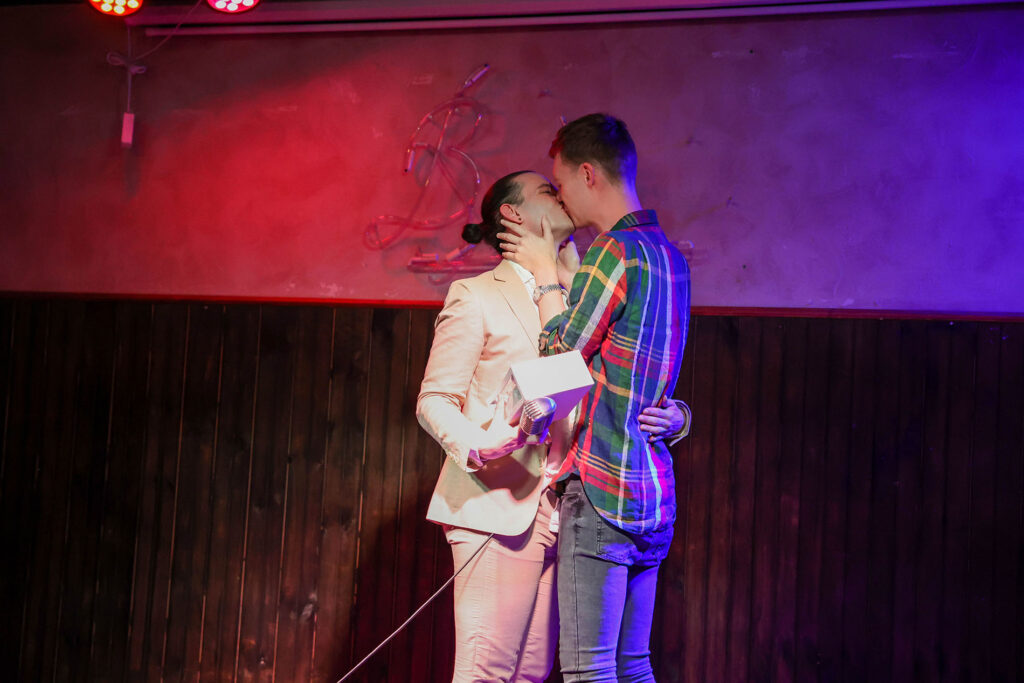 I'd be lying if I didn't say I struggled to snap the beautiful moment as I found myself holding back tears. It was such a privileged moment to witness and could have happened to a better couple.
I remember later in the night, watching as people congratulated the pair. For a moment, I reflected on my time as an activist fighting for marriage equality rights in Australia. While that period in my life feels so long ago, I take comfort in knowing this was what it was all about.
Love really is a beautiful thing, and witnessing this moment will be forever burned into my memory.
Congratulations boys xo