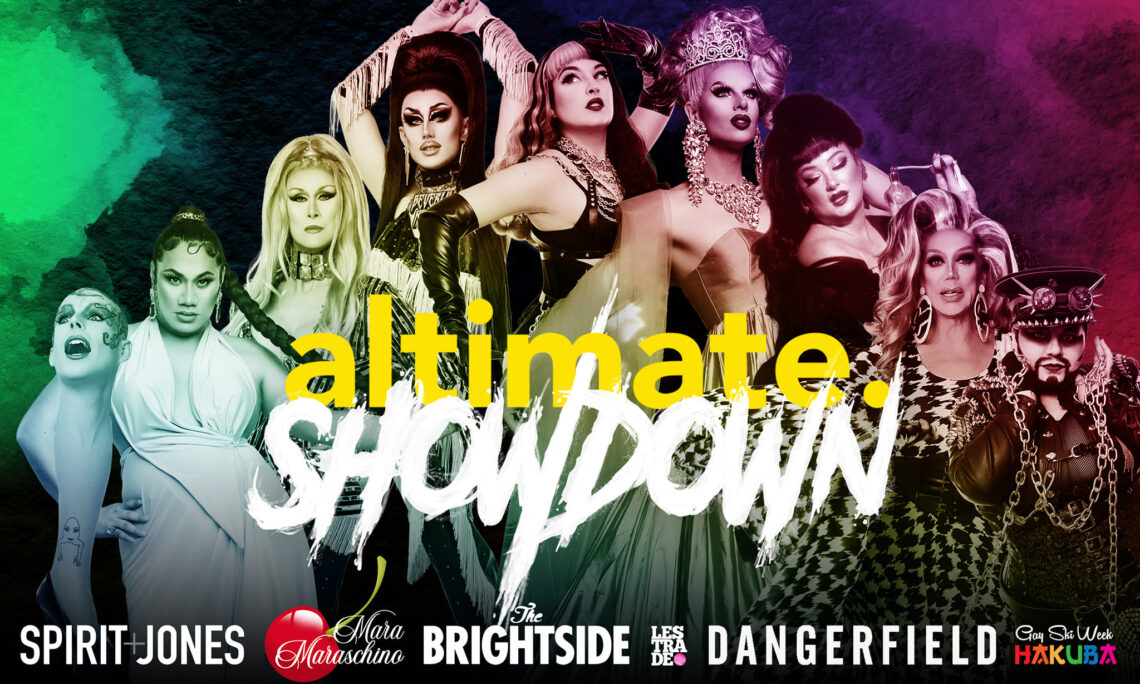 Do not miss the Altimate.Showdown!
Life has been crazy busy as of late. Still, I couldn't pass up mentioning an exciting upcoming competition for which I'm one of the sponsors. This Wednesday, Altimate.Showdown kicks off with Heat One at The Brightside. Anyone who's been to an alt. night will be aware that you never quite know what to expect on that stage, and this competition will be the same. If there were a competition that showcases the wondrous and diverse coming out of Queensland at the moment, Altimate.Showdown is it!
With 59 competitors featuring local talent, including everything from standup comedy, drag, visual art, burlesque, sideshow and more, alt. is bringing a talent competition like nothing you've experienced before while unapologetically celebrating everyone who is different and uniquely fierce.
Taking place over four heats, a wildcard round and then a Grand Final, this will be one hell of a competition that will showcase some of the best-talented performers Queensland has to offer.
Each week, three heat winners will go straight to the Grand Final. One winner will be picked through an audience vote, and the other will be decided by judges Holly Spirit, Mara Maraschino and the weekly guest judge. For the third, two performers will go head to head in a "Showdown", with the winner joining the other heat winners in the Grand Final.
The Wildcard round will see selected eliminated performers return a chance to re-enter the competition, with three wildcard winners moving on to the Grand Final.
On the 22nd of March, the finalists will battle it out, with the winner being crowned the first Altimate Champion and taking home a $7,500+ price pack that includes the following:
$3500 COLD HARD CASH (Provided by The Brightside & alt.)
Expenses paid 9 day stay in Japan – Gay Ski Week Hakuba
$1000 Gift Card – Provided by Dangerfield
Package from KTB Photo & Design
Winners Prize Package from BB le Buff's School of Performance
Videography by Lestrade Digital
Winners Package from Krylon Australia
Fan Stave Package – Sterling Staves
Gift Voucher – Velvet Voltage
Custom Matt Poster design
Location photoshoot with Chad St James Images
Custom alt. crown.
Check out each Heat lineup below and grab your tickets!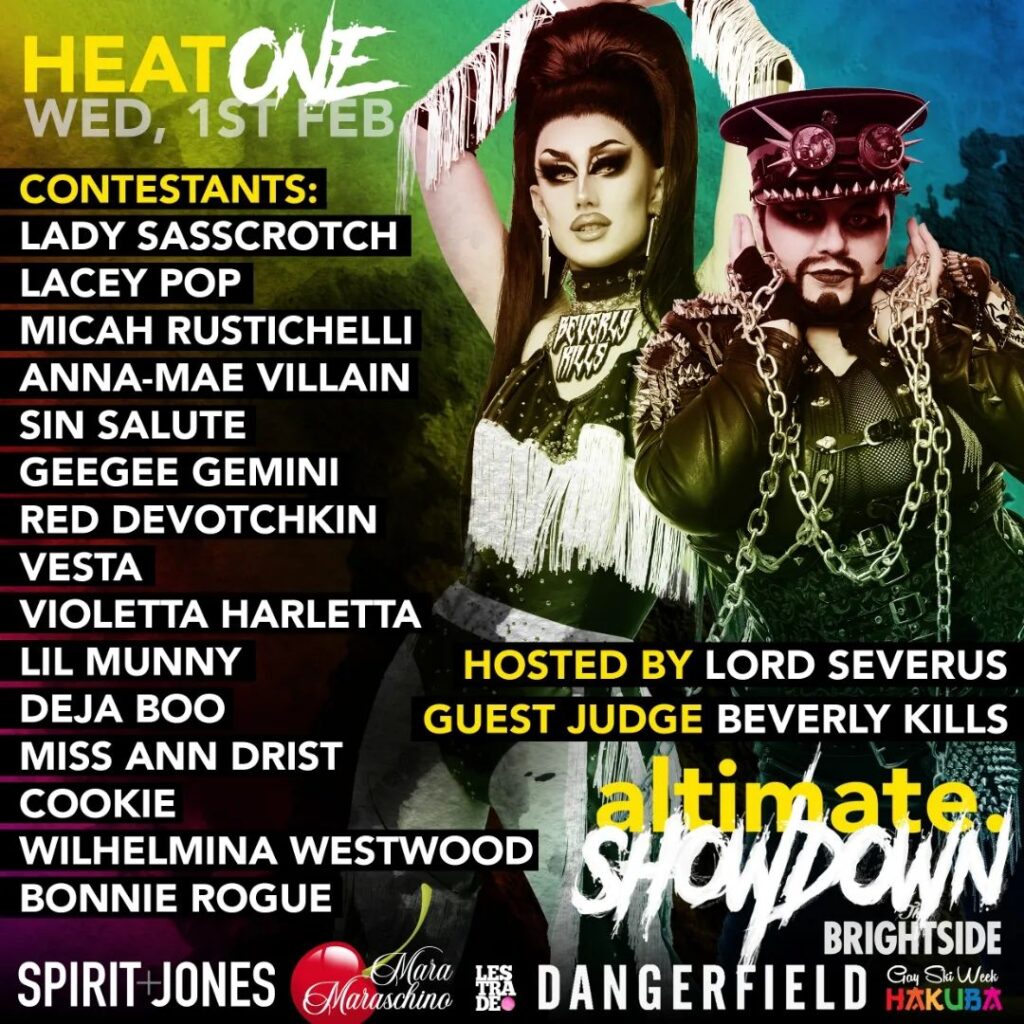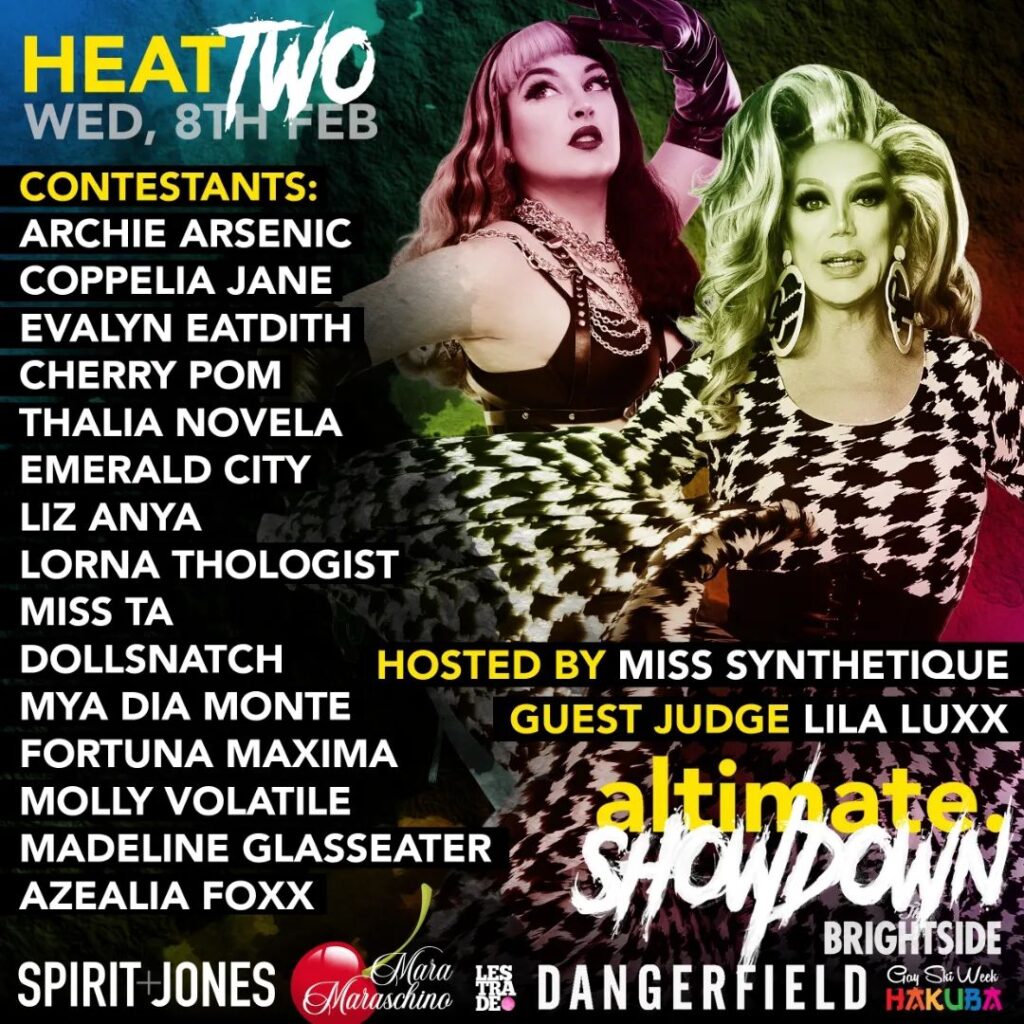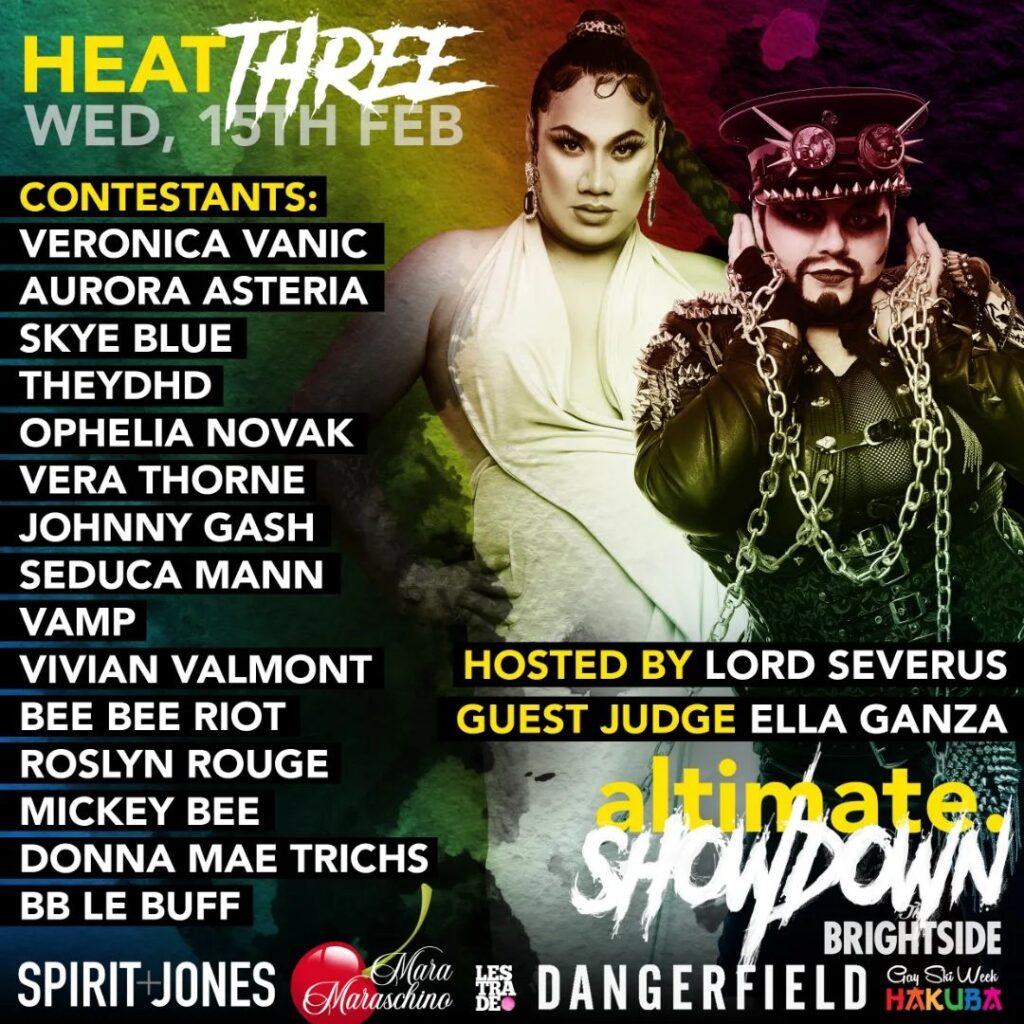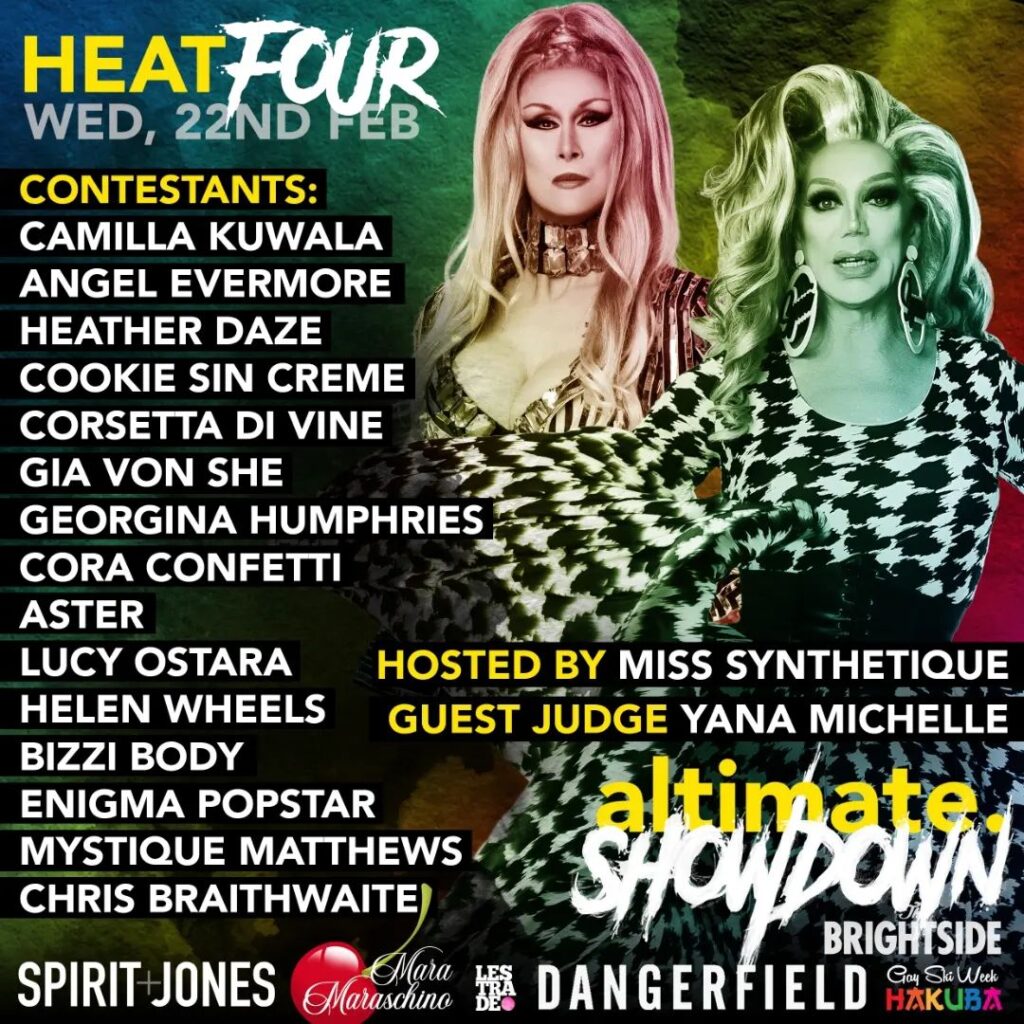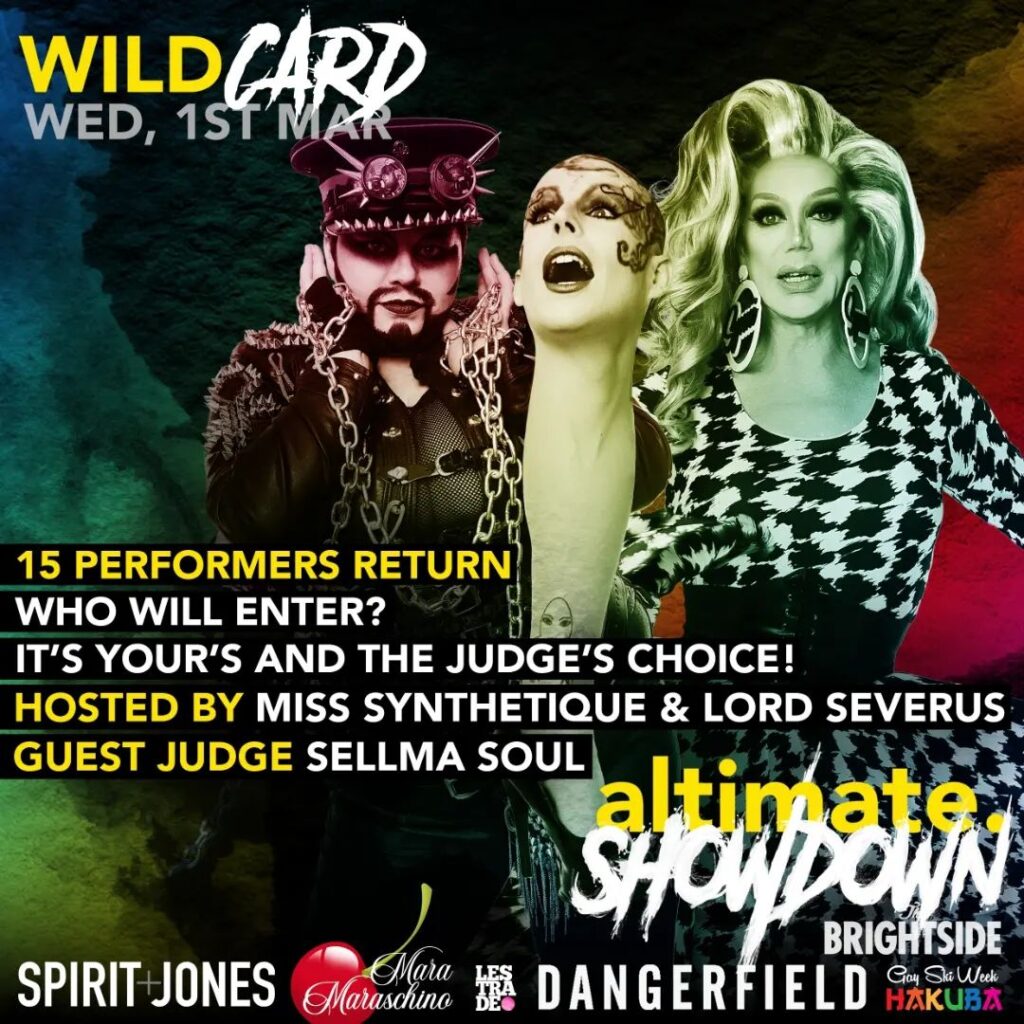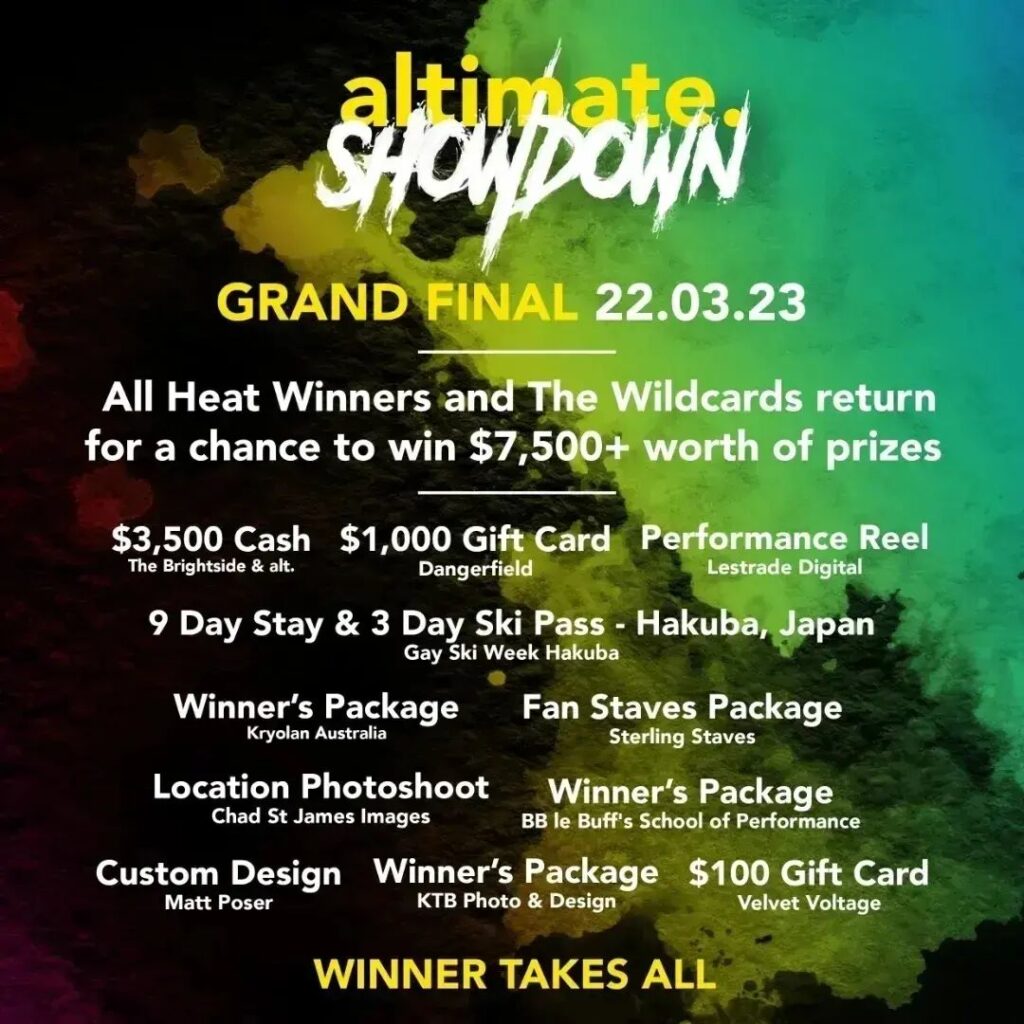 So come along and support local talent!
This is going to be epic!