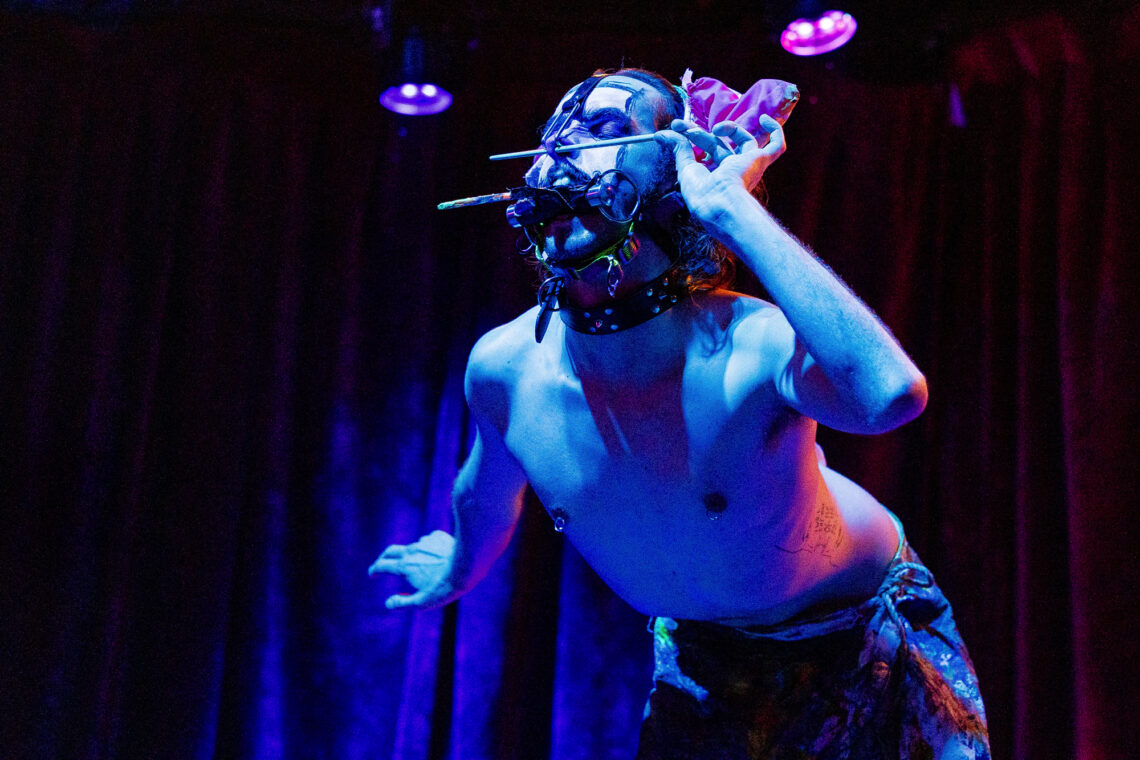 Micah Rustichelli shows you can paint with more than just your hands.
There is no denying that Heat 1 of Altimate Showdown kicked off the competition with a bang while also revealing that it really is going to a celebration of the diverse talent Queensland has to offer. Take for instance local visual artist/ performer Micah Rustichelli who took out Heat 1 with the judges vote.
The above photo was taken just moments before he shocked the audience by proceeding to stick a paintbrush up his behind to paint the finishing touches on a portrait of guest judge, Beverly Kills.
Quite the cheeky performance. I Can't wait to see what he does during the Grand Final.
Check out more shots of his performance below.