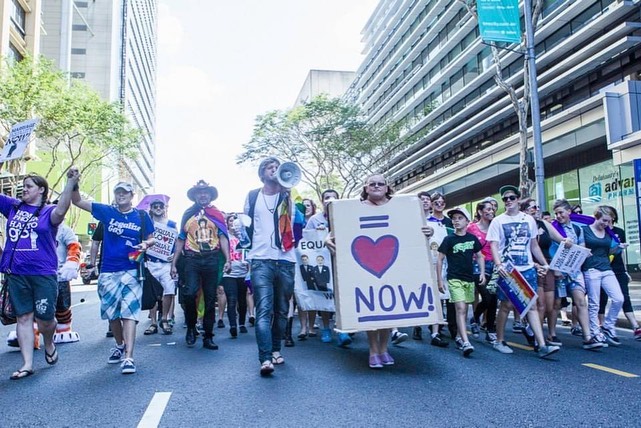 A moment of bittersweet reflection.
I was recently flicking through my Facebook memories and came across these photos from around this time back in 2012.
Several years before the LNP government decided that the country should vote on my right to marry in 2017, I was actively involved with Equal Love Brisbane, where we often took to the streets regularly protesting for equal rights. I remember that adrenaline I would get holding a microphone in my hand, sometimes speaking in front of several thousand people coming together demanding equality.
I definitely look back at that period with fondness in my heart. Reflecting back now, despite the constant attacks from religious fundamentalists preaching fear and hate and a government that repeatedly said we were second-class citizens, the Brisbane community did achieve so much, both individually and collectively. Whether on the streets or protesting inside parliament, I like to think our persistence and perseverance helped bring change.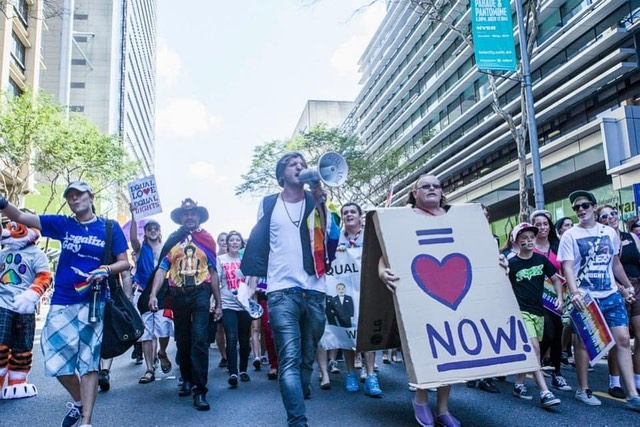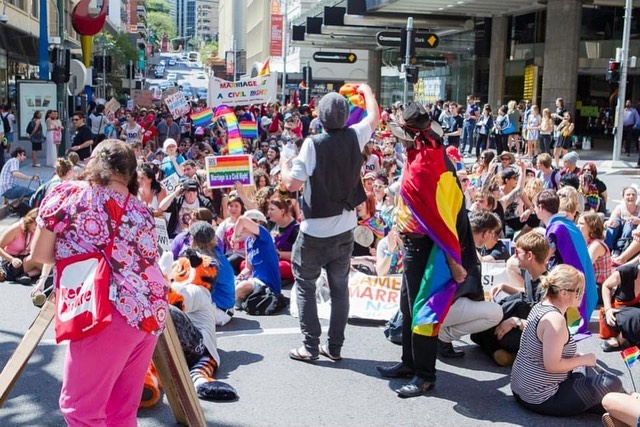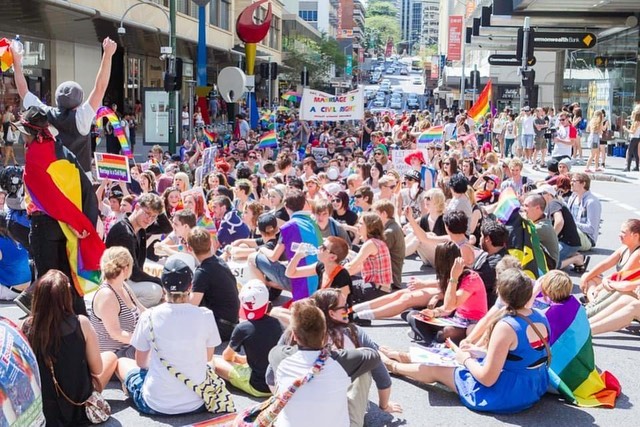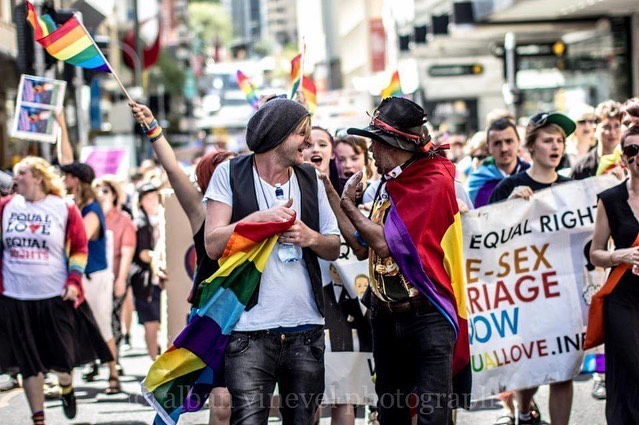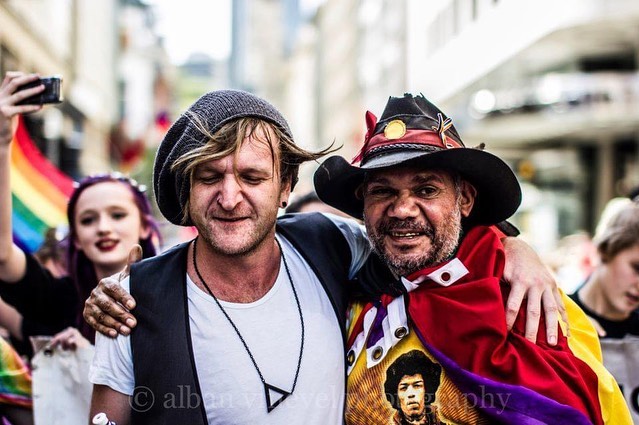 When Facebook reminds me of these times, it's hard not to feel nostalgic and sentimental. It's also bittersweet. Sometimes, I feel sad remembering those I marched alongside who passed away before they got to see marriage equality become legalised in Australia. What I would have done to have seen the look on their faces. I really do feel privileged and thankful that our paths crossed and that we shared this time together.
Thank you for fighting the good fight and the everlasting memories. x